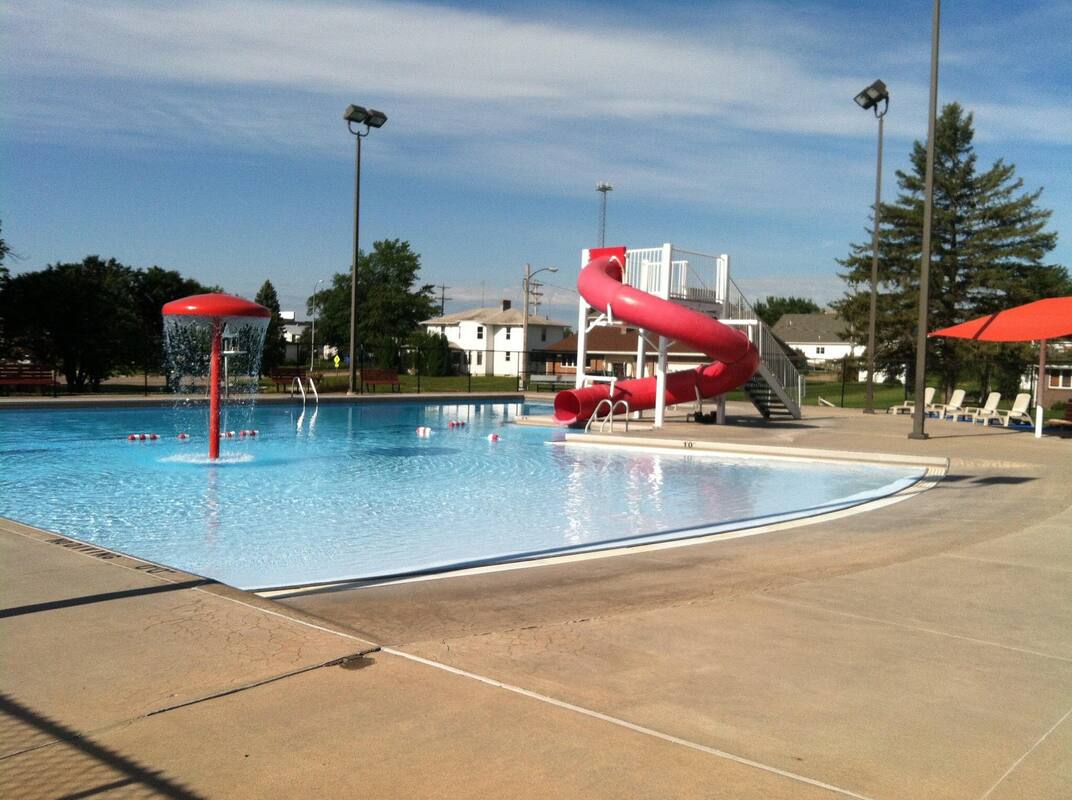 Municipal Pool

302 W. Pilcher
402.582.3500
Hours

Monday-Friday
1:00-5:30 PM and 6-8 PM
Saturday-Sunday
​1:00-8:00 PM

2023 Prices
Single Pass $70
Family Pass (up to 4 people) $110
Family Pass (4+ people) $135
Jr High-Adult $5.00
K-6 $4.00
5 and under Free
Party Price $100 per hour
The Plainview swimming pool was passed by a bond issue in 2003 and built in 2004.  An entertaining venue, the swimming pool can hold a capacity of 175 swimmers at any given time. Pool hours are 1:00 PM to 8:00 PM every day of the week. Children can splash and play on the slide, diving board and the mushroom umbrella that will keep even the most fickle of swimmers cool and refreshed.  With speakers that play soothing music to the unlimited WiFi that NyeCom Telephone Company generously donated, spectators can sit around the pool in comfort and shade. 
Swimming lessons are held during June and July with levels for all ages. Both public and private lessons are available. To schedule lessons for your child, please contact the pool at 582-3500 after Memorial Day.  
New shades were added to the pool in 2019 to replace the original shade from 2004 and also add additional relief from the hot summer sun.